1.
How to calibrate the limb / door

?

The limb / door must be calibrated so that it can fully open and close completely. This calibration is done after you have mounted and connected the Farm Butler.

The first thing you do is standing by the side of your Farm Butler and then log in to your account and tap the IP address field (Your IP address may be different from the picture).

See picture below:

Then comes the following screen where you have to press the button, Calibrate door: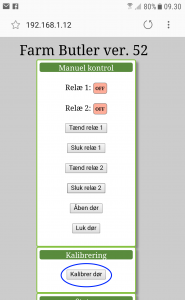 Subsequently, the calibration page appears, where you must follow the steps on the screen.
When done, press save: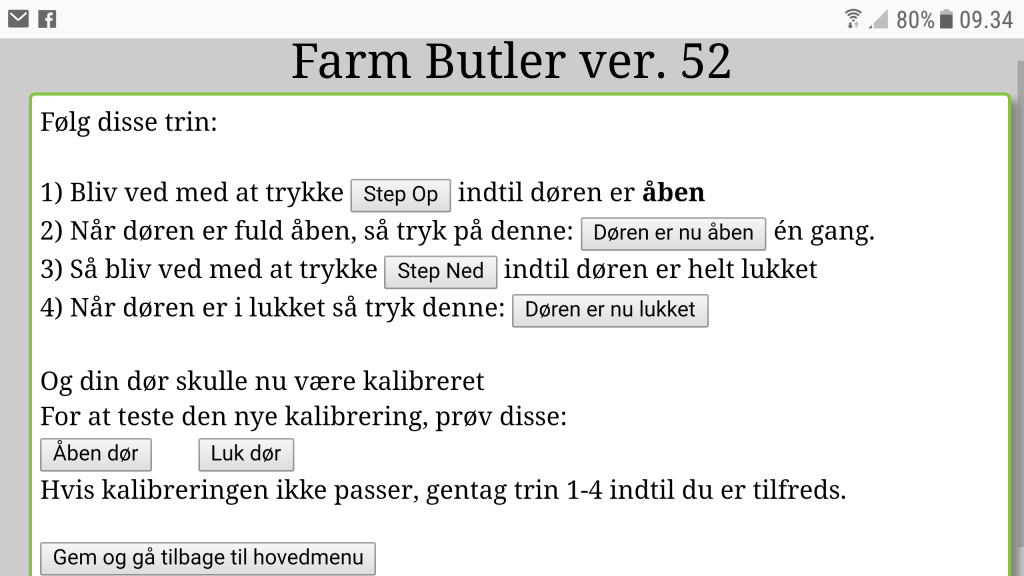 2.
How to Set Farm Butler

?

The Farm Butler settings are available by pressing the gear wheel as shown below:

The screen below shows the options available for Farm Butler: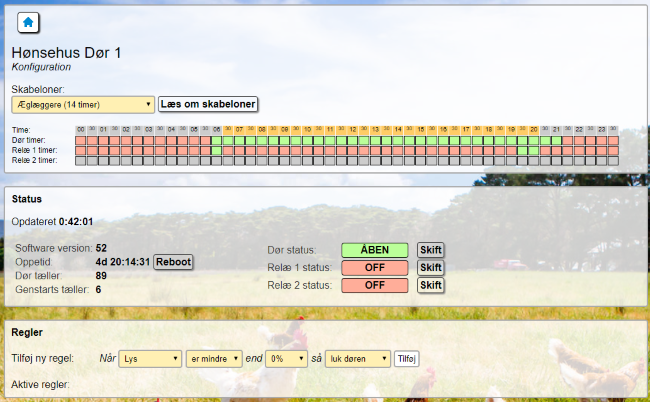 3.
How to Reset Farm Butler

?

If you later regret your settings, you can reset Farm Butler by holding the reset button within approx. 10 seconds.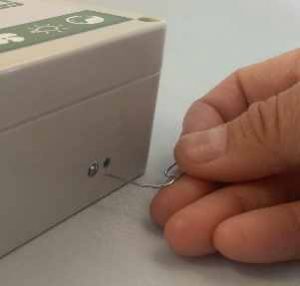 The button is located on the right side of the Farm Butler (a small hole during the LED). You can use the end of a paper clip to press the button. Farm Butler is reset when the LED flashes orange.
If you want to sell your Farm Butler further, you should also reset Farm Butler before sale.